How Do You Wake Up Feeling In The Morning?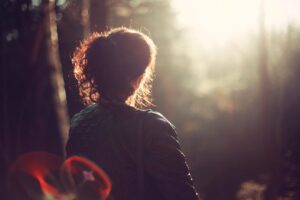 Do you find yourself fighting off your old self/story? There is a reason for this…Our human brain loves to condition itself to old patterns and behaviors. So, while working with this human brain of ours we can learn to work WITH it instead of against it. In other words, since our mind loves patterns and habits (including for some the old story of the unwanted in their life) you simply manifest a new habit.
For example, I
was tired of waking up feeling down, or reminded of my old story and beliefs as soon as I would wake up. So I began to say every night before I went to bed AND when I woke up, I love that I wake up feeling happy and fall asleep happy. I did this for a few day then a couple of weeks and before I knew it, I was waking up laughing! I was thinking the other day, isn't it funny how now I am woken up by something silly or goofy happening in my mind and THAT is what wakes me up? I said Oh yeah! I did that!
So while we are here, God pretending to be (Your name) in these physical bodies we are dreaming of…we can play along by working with the mind and still get what we want. Now I love to wake up in the morning because I know I am going to be woken up to something funny by my god self. Have fun with this!