Most people don't realize they already have everything they need to heal themselves within…they just have not been able to find their way there.  This is where I come in as your guide…but I can only lead you to the door.
Searching for answers to your depression, relationship issues, anxiety or past traumas outside of yourself will leave you feeling lost.   You are the only one with the power to heal yourself, you are divine with unlimited powers.
Human beings are extremely creative in how they react to life.  Emotions can seem like they have a life of their own and leaving you feel like "your out of control" that is until you learn how to harness them.
Together we can create the right plan to help you build a strong foundation for the life you desire.  I teach sustainable methods where you become teacher and student for yourself.    I have a warm but direct approach and will hold you accountable along your healing journey.
Success, love, health, happiness are based on knowing yourself first. When we work together, I'll help you learn how to create an alignment within yourself and learn how to recognize what areas you are holding yourself back with from having the successful life of your dreams.
You'll connect with your true desires and figure out what it means to follow your heart with confidence so you can make choices that YOU feel are right for you.  Love is always the answer not only in a mushy way but in a strong confident powerful way.  Without it there is little to build on.  Love is confidence and guess what? You are Love!
Self empowerment and awareness is how you become successful in all areas of your life including relationships, mental health, financial prosperity and every other part of your life.  Your life is waiting for YOU to show up and breath life into it.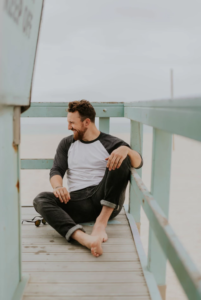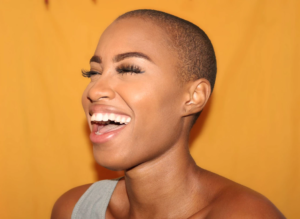 Now it's like the spark is back in our lives and we're spending much more quality time together. Rose made us feel very comfortable and quickly got to the point, no runaround to eat up the time and waste money. She sincerely wanted to help us. Like I said, being a guy the thought of seeking help was never appealing but 10/10 has changed my thoughts about seeking help. – C.C.
My life has changed for the better after meeting her and I can't emphasize enough how wonderful she is.  She's kind, funny, non judgmental, helpful, understanding, and there for you whenever you need her.  I've met with Rose in person, on the phone, in desperate times, and through tele-therapy.  I now lead a much healthier and happier life.  Take the first steps in changing your life and meet with Rose.  You will be glad you did 🙂  – J.C.
Going to see Rose was the best decision I ever made. I was going through a huge transition and having the worst year of my life. Rose helped me through it and there are really no words to express how grateful I am to her. She is kind, compassionate, and easy to talk to. She asks all the right questions. 

I honestly can't recommend her enough!  M.C.
The girl that called Rose for the first time was insecure, beaten down, had no confidence, and blamed herself for everything. The girl that walked out just months later had a clear vision, was uplifted and inspired in every way she had hoped to be.   I believe Rose is the reason that I have become the upbeat, positive person that I am today. She helped me become exactly what I aspired to be, but couldn't find the path to reach. A rose by any other name would NOT be as sweet as this Rose! – A.S.
Why Choose Online Therapy?
Virtual Therapy
Via Skype we meet face to face and have our sessions from home or wherever you're comfortable. You can use your computer or cell phone.
Benefits To Virtual Therapy
Save time! Traveling and finding parking to a therapist office ads on time to your busy day! Avoid traffic, Skype from your office or while you are traveling.
Avoid paying a babysitter or pet sitter by waiting until the kids go to bed! My hours are flexible and world-wide.
Convenience & Comfort!  You can be cozy at home relaxed in YOUR environment, make-up or not, fuzzy slippers and all! Working on personal issues become easier when you are in your familiar environment!
Once you select and purchase your session option, you schedule our first meeting online together 60 minutes. (I email you my international calendar that converts into both our time zones for convenience).
I'm Ready: 5 One-On-One Therapy sessions to get you on track toward the life you deserve.
Investment: $875 (for five sessions @$175/session)
Individual Therapy Sessions
Single 60 Minute sessions: $200