I began my career as a therapist in Chicago working for hospitals and mental health agencies where I worked with issues such as severe trauma, substance abuse, anxiety, depression, self-harm and self-esteem issues.  I have performed hundreds of psychological evaluations in hospital settings and for immigration evaluations.
I created and opened two successful private practices one in Chicago and the other in Los Angeles where I hold active licenses in both states.  Because I offer spiritual counseling as well my services are offered to clients world-wide in English and Spanish.
In my early career as a therapist I worked with a variety of ages and client issues ranging from teens, couples, families and adults. My clients were from a variety of settings, religions and ethnic groups.  Over time I began to find two common sources of issues that were not being focused on enough.  One, therapy does not have to be complicated or drawn out, in fact many people respond quicker with a direct and simple approach to getting help. Second, focusing on your present issues and how to begin changing them today can feel more manageable and empowering to get you going in the direction of your goals.
Later in my career after becoming ordained and studying the law and metaphysics, I began incorporating spirituality in my therapy practice.  Which means, I guide my clients to learn about the power of their subconscious mind.  Teaching my clients to connect to their higher intelligence for self-healing holistically.  This combination of psychology and metaphysics has proven itself highly effective with my clients beyond any theory or mode of therapy I have ever practiced.  My professional and personal experience has proven this too many times to count now.
Clients find their self- healing empowering, sustainable and joyful.  The most common comments I hear are "why are they not teaching this in schools to our kids!" or "I have never felt this good in my whole life".
I also teach my clients the importance of effective communication first with self, in order to have the desired communication with others.  Although many individuals may be successful at communicating at work or with friends, why is it that communicating is still a challenge in other parts of their life? This is where I come in, to help you learn how to be a successful communicator in all areas of your life.
"If you change the conception of yourself, you will change the world you live in."
-Neville Goddard
My personal Journey……
I remember when I was in the darkest part of my life, I could barely get out of bed, nothing and no one could make me feel better, my relationship was tanking, I had little money, I was unsure of my career, friends that I was draining for validation,  the joy and peace was missing from my life.
I tried drinking, smoking, shopping, spas, nagging, controlling and anger to "get" what I wanted.  The illusion was that I thought I could get it from something or someone outside of me.  I thought this sucks, why me?
Then…ring ring!
That rock bottom hit me harder than anything in my life…for a reason.  I woke up! Something inside me was tugging at me to look at my own self-worth, to see how powerful I really am, to see I did not need external validation, to make myself a true priority in my life and to stop settling.  I knew deep down I deserved the best in love, wealth and health for myself.
I began to ditch the victim role and claimed my powerful self-role! For me that is my perfect divine being, or some call it their universe inside either way it's pretty powerful stuff!  I awoke and remembered I AM 100 percent LOVE, JOY, FREE and ABUNDANT in all areas of my life.  Then my life began to change in magical ways better than I could have thought possible!  I still tear up when I think about this loving moment!
I learned to allow the power within me to be my guide, to trust that all is truly perfect and well!  That I can't get anything wrong because life is always working in my favor.  That the love in my life I was seeking I already had inside of me.  That my cup was overflowing with my exact desires, waiting for ME to allow them to come in.
The same is waiting for you, everything begins with magical powerful YOU!
Hablo Español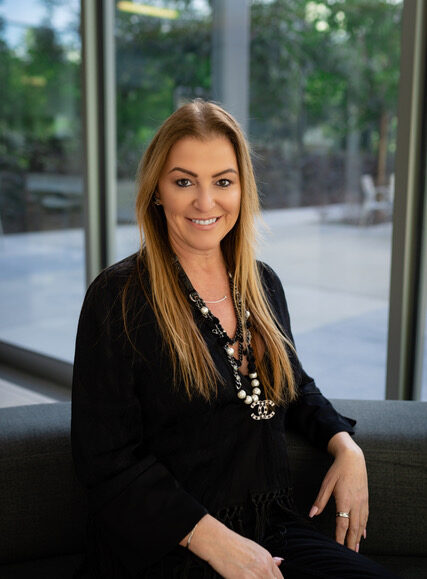 -Client Testimonials-
"Rose is amazing. She is an excellent listener, kind, patient, and has a wonderful sense of humor. She helped me gain a new perspective on myself and the world around me. I could not recommend her enough!"  -Carla
"I have done both in person sessions and teletherapy online as well. I thought the video session would be strange, but it was not at all. It went just as smoothly as our sessions did in person. Rose has a great ability to put you at ease, and translates that beautifully into her video sessions."  -Sam
"Rose, you literally saved my life from myself, I was headed no where fast" -George
"The girl I was when I met with Rose for the first time was insecure, beaten down, had no confidence, and blamed herself for everything. The girl that walked out just months later had a clear vision, was uplifted and inspired in every way she had hoped to be." -Anne
Professional and Educational Background:
Licensed Professional Clinical Counselor In Illinois & California #4198
Doctor Of Philosophy In Metaphysics, The Universal Light
Ordained Metaphysics Minister
Masters Degree in Clinical Counseling, Roosevelt University Chicago
Bachelors Degree in Communication Studies, University of San Diego