Therapist & Life Coach Rose Lawrence
Hi! I'm so glad you are here to get started on your journey to create the life of your dreams!
Most people rush into making decisions for their life based off of fear that they will "miss" an opportunity, not make the right choice, be lonely or feel like time is running out…..the illusive lack mentality.
I know because this used to be me!
I remember when I was in the darkest part of my life, I could barely get out of bed, nothing and no one could make me feel better, my relationship was tanking, I had little money, I was unsure of my career, friends that I was draining for validation,  the joy and peace was missing from my life.
I tried drinking, smoking, shopping, spas, nagging, controlling and anger to "get" what I wanted.  The illusion was that I thought I could get it from something or someone outside of me.  I thought this sucks…why me?
Then…ring ring!
That rock bottom hit me harder then anything in my life…for a reason.  I woke up! Something inside me was tugging at me to look at my own self worth, to see how powerful I really am, to see I did not need external validation, to make myself a true priority in my life and to stop settling.  I knew deep down I deserved the best in love, wealth and health for myself.
I began to remember who I really AM…ditched the victim role and claimed my powerful Goddess self role! For me that is my perfect divine being, or some call it their universe inside either way it's pretty powerful stuff!  I awoke and remembered I AM 100 percent LOVE, JOY, FREE and ABUNDANT in all areas of my life.  Then my life began to change in magical ways better then I could have thought possible!  I still tear up when I think about this loving moment!
I learned to allow the power within me to be my guide, to trust that all is truly perfect and well!  That I can't get anything wrong because life is always working in my favor.  That the love in my life I was seeking I already had inside of me.  That my cup was overflowing with my exact desires, waiting for ME to allow them to come in.
I AM love, I AM Joy, I AM Peace.   I love everything about myself even on the days I am not my best because now I know those are moments that pass quickly when I look at myself with love.
The same is awaiting for you….whether you are in a relationship or not, manifesting something or someone…everything begins with YOU! xoxo
I decided to switch from therapist to Coach because I wanted to provide a service that I learned to be highly effective when working with my clients world wide. I wanted to be able to focus on actual steps to take on right away, without needing to diagnose my clients clinically, focus on the outcome quickly instead of processing or preserving the past and arguments that can leave you in a constant spin cycle with little change.
I'm so glad you found me because it was no coincidence, it was your tug inside too..letting you know it's time.  It is time to live the life you were born to experience and that is a life of your dreams.
Hablo Español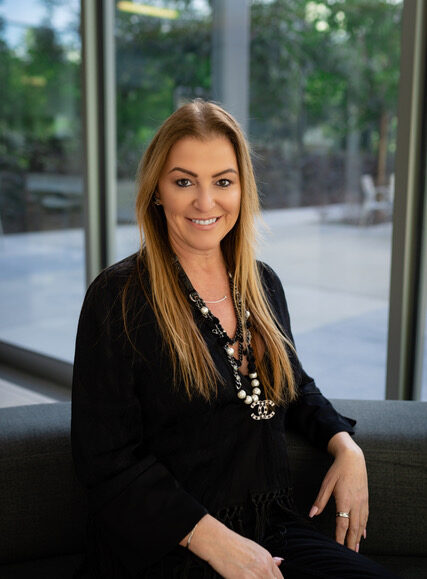 -Client Testimonials-
"Rose is amazing. She is an excellent listener, kind, patient, and has a wonderful sense of humor. She helped me gain a new perspective on myself and the world around me. I could not recommend her enough!"  -Carla
"I have done both in person sessions and teletherapy online as well. I thought the video session would be strange, but it was not at all. It went just as smoothly as our sessions did in person. Rose has a great ability to put you at ease, and translates that beautifully into her video sessions."  -Sam
"Rose, you literally saved my life from myself, I was headed no where fast" -George
"The girl I was when I met with Rose for the first time was insecure, beaten down, had no confidence, and blamed herself for everything. The girl that walked out just months later had a clear vision, was uplifted and inspired in every way she had hoped to be." -Anne
Professional and Educational Background:
Licensed Professional Clinical Counselor
Masters Degree in Clinical Counseling, Roosevelt University Chicago
Bachelors Degree in Communication Studies, University of San Diego
Guest Faculty at Roosevelt University for their graduate counseling program
Created & Launched Two Successful Therapy Private Practices – Chicago, IL and Los Angeles, CA
Founder of The Rosey Life