What Are You Giving Life To?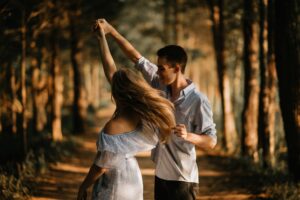 You are already giving life to something right NOW in this moment…
You see, Neville Goddard teaches us that FEELING is the secret…
Ask yourself…
What am I feeling now?
In this moment right now, what am I FEELING?
Am I worried, am I tense, am I anxious about what I expect to come?
What is your HONEST expectation of what's to come, be HONEST with yourself…?
NOTICE how what you are feeling now as REAL through emotion will come to meet you again in the not so distant future in the form of how you interact with people and situations that you find yourself in.
Keep in mind, how it shows up is often not the way we thought it would, there are infinite ways that what you are feeling can manifest itself in your waking dream…
It's for this very reason that we aren't to concern ourselves with the "how's", as in how it GOT to happen for we couldn't possibly know or figure that out.
What Do I Do?
"Conjure a living mirror of friends and acquaintances who have heard your good news and accepted it as permanent. See your face reflected in theirs. If they love you, you will see empathy.
They will be rejoicing because of your good fortune. Now, persevere in that awareness and do not forget what you have seen in your living mirror.
If you do, you will be blessed in the doing, as you are told in the first chapter of the Book of Psalms:
"Blessed is the man who delights in the law of the Lord; the perfect law of liberty, for in all that he does, he prospers."" – Neville Goddard
Ask yourself what is my desired outcome?
Always go to the end… You begin with the end…
How would I FEEL if my desired outcome were already true NOW?
Have a friend congratulate you on having achieved your desire, in imagination feel them to be real and hear their congratulations and FEEL what you would feel NOW that they are congratulating you.
Find that FEELING…
Explore that FEELING…
What you are feeling now is determining the very nature of your experience…
You have been determining the direction of your life all this time…
In probability, in an unconscious way. Now you are faced with a decision…
You get to choose if you want to take control and consciously/ actively determine the direction you want to go and the QUALITY of the experience you want…
It starts by you saying YES…
YES to exploration YES to adventure YES to different
After reading this, sit down, get relaxed and do it.
In imagination hear a friend congratulate you and feel what you would feel as it is happening NOW.
About the author: Cassidy Jacobs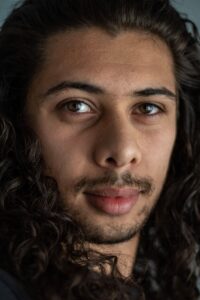 Cassidy is a writer and photographer that has been appeasing his hunger for truth by delving into the works of Neville Goddard. Cassidy has been lead to experience the Law in effect. It is Cassidys' aim to bring his first hand experience to his readers, enabling them to use the accounts depicted in his writing as a tool aiding in the fulfillment of their desires.